Since I'm having technical difficulties amending the earlier post, I'm going to start a new one... there doesn't seem to be too much mainstream press coverage of the Sydney premiere of Oranges and Sunshine, but the reporters and photographers who did attend went all-out. Eva Rinaldi in particular took a mother lode of great images... I'll embed some of those from her Flickr feed below at medium size, to spare any of you who have fussy browsers/computers-- but there are around 20 high definition versions of these photos at her Flickr page (also see her webpage for different images), so by all means check 'em out! This was a casual, unpretentious premiere in that the actors interacted with fans, gave autographs and chatted with people who weren't just reporters-- most describe a friendly atmosphere. At least one reporter was definitely there, though ;), so I'll do my best to find some video. Meanwhile, enjoy these, and thanks again to Eva Rinaldi and the other photographers who shared their work.



Hugo Weaving, Jim Loach, Margaret Humphreys and David Wenham




Hugo with Margaret Humphreys and Harold Haig




OK... some bigger ones...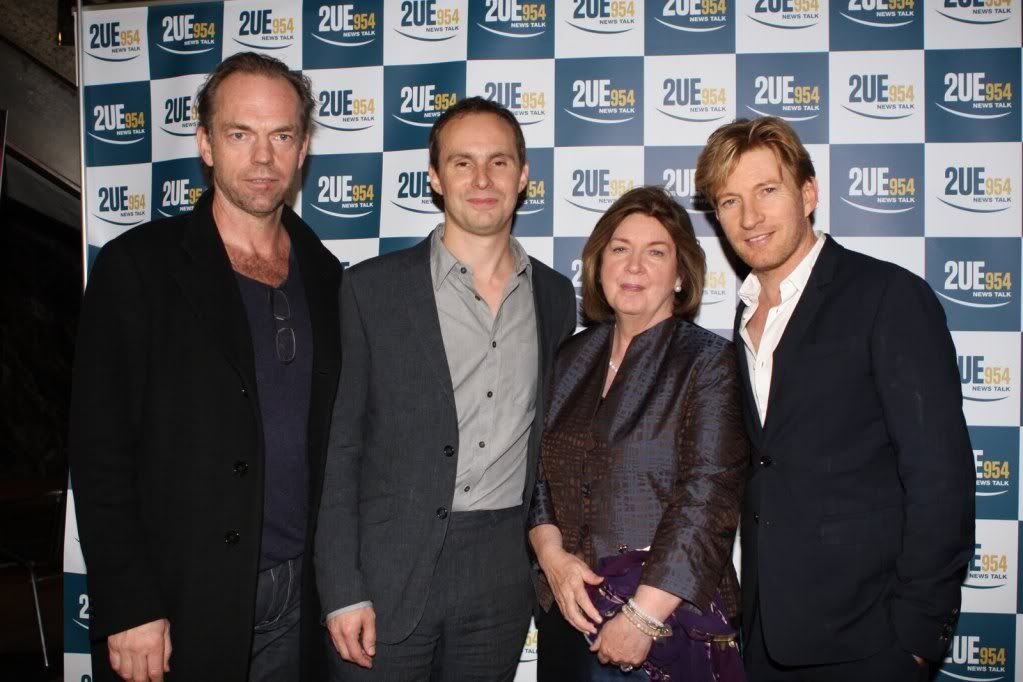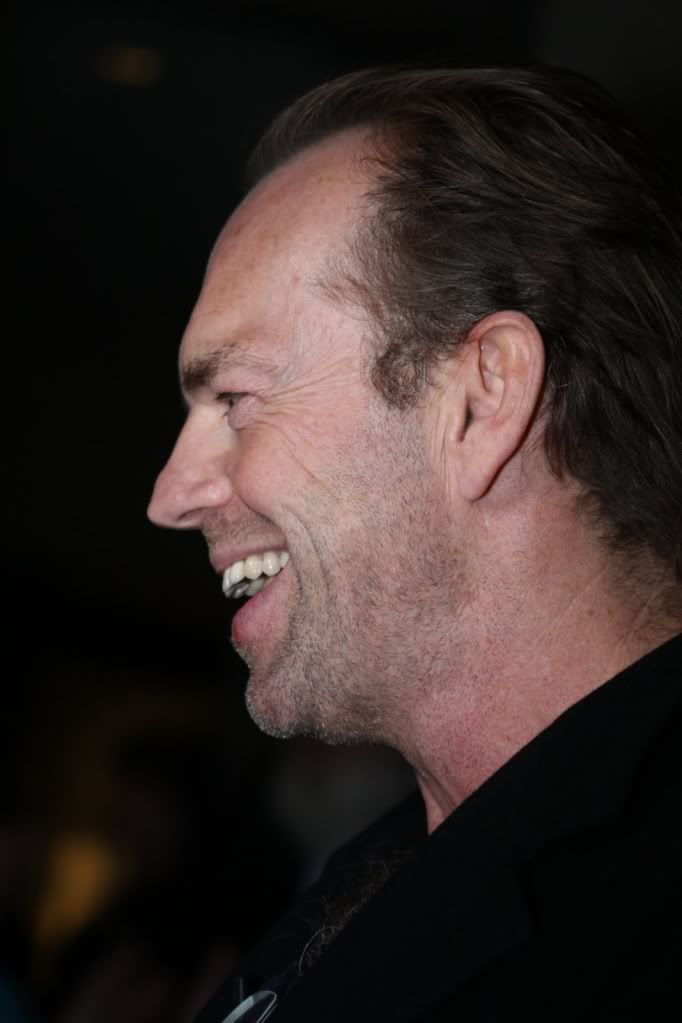 Again, more to come as I find it! And no, I have no idea how Hugo split his lip. ;)

UPDATE: according to some Twitter Elves, Hugo's been spotted at the Sydney airport, and is apparently on his way back to New Zealand. No idea what he might be up to there. ;)

Hobbit fans will definitely want to check out this fundraising video for Christchurch earthquake relief. Ian McKellen is interviewed and the Dwarves give a first glimpse of their meticulously detailed costumes and makeups ;)... and we also hear the first official confirmation that Hugo and Cate Blanchett have been filming scenes as Elrond and Galadriel.